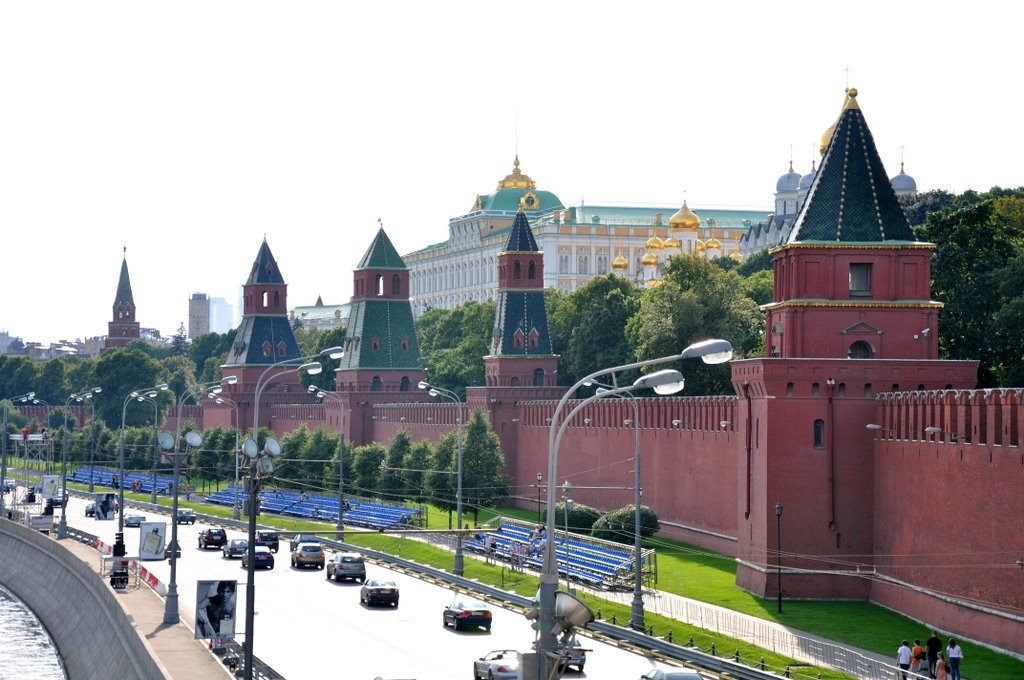 When you are planning to visit Moscow you should pay your attention to some famous and curious sights of the city.
The Moscow Kremlin is the main place in the city. Perhaps every person who has ever been to Moscow has a photo with the Kremlin at the background, the Savior tower or the domes of the cathedrals. The first Kremlin in Moscow was built by the founder of the city Yuri the Long Armed at the same spot in 1156. Sometimes Kremlin is called as the cradle of Moscow. In the territory of the Kremlin you can visit three ancient cathedrals, the Cathedral Square, the Armory Chamber, the Diamond Fund. There was time when all the inhabitants of the city were hiding from the invaders within the old city walls and trying to survive during the siege.
Red Square. Many people call it "the heart" of Moscow. They say that you can feel the soul of Russia at Red Square. Next to the wall where Alexander Garden you can see the memorial complex with the eternal flame and the changing of the guard. Enter Lenin's mausoleum after waiting in a line. Any visit to Moscow must necessarily include this historic landmark.
St. Basil's Cathedral arouses a great interest in tourists and historians. It is situated at Red Square near the Kremlin and Lenin's Mausoleum. It has multicolored domes. Looking from above resembles a box of chocolates or a basket with Easter eggs.
The Cathedral of Christ the Savior is a new cathedral built in the year 2000 instead of a cathedral destroyed by the order of the dictator Joseph Stalin in 1931. The Cathedral of Christ the Savior stands not far from Red Square and it is one of the few tall buildings that can be seen from different points of the city. Our private guide will show you the best view on this spectacular building.
The Bolshoi Theatre opened to the visitors in 1856 during his time of existence is considered as one of the main attractions of Moscow not only for educated people but also for the simple inhabitants of the city. Initially the Bolshoi theater was a private theater of Prince Peter Urusov and that's why the official date of its foundation is the year 1776. The schedule of theater performances can be seen at the official website of the theater. In addition to these 5 famous places, Moscow has many more interesting attractions. Our professional and certified guide will show you the most curious and little -known places in the capital and will tell you their story.