CONTACT US
BOOK NOW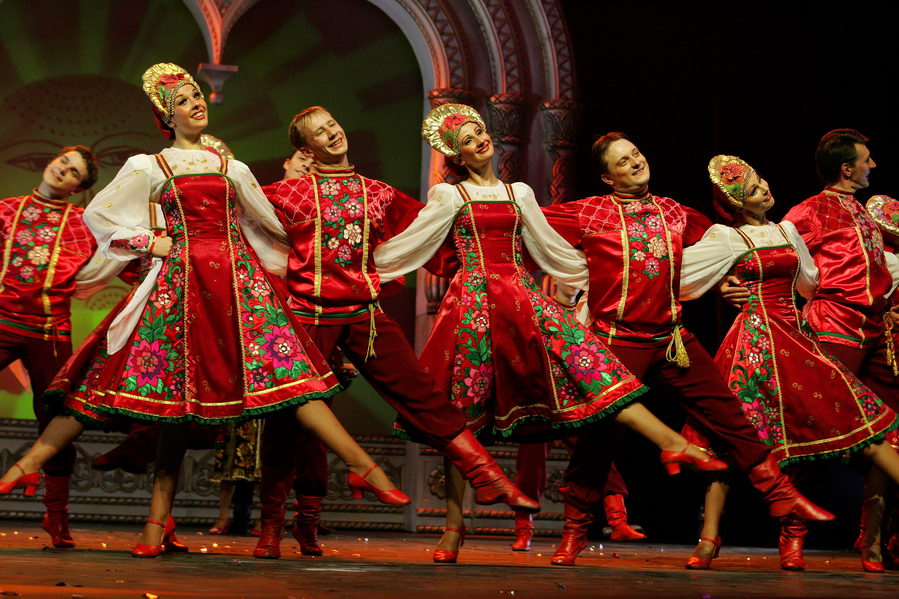 Russian national folk dances is a professional show with the national music where you can get in acquaintance with history, traditions and customs of multinational Russia from old times until the XXth century. You will be able to see some dances linked with times of Russian people christianization, tsar's time, Soviet Union showing Russian people's life in the North, South, Caucasus and central Russia.

50 people dancing on the same stage, professional technique, outstanding acting, 15 reincarnations, 600 unique costumes. You will take a journey to the depth of Russian culture with its fairy tales, legends and soviet motives!

Only in summer until the 15th of September, the rest of the time the program is shown in other Russian cities and abroad.
Video

Ticket price is 3000 RUB (55 USD) per person, the show lasts two hours starting every day at 7 p.m.
CONTACT US
BOOK NOW