CONTACT US
BOOK NOW
The town located 70 km north-east from Moscow. The center of the town is the Trinity Monastery of St.Sergius where over 300 monks live. You will be able to listen to pilgrims' singing, see the place of keeping of the holy relics of St.Sergius, the patron saint of All Russia, get in acquaintance with the orthodox monks life and see the students of the ecclesiastical Academy and Seminary. You will admire all the architectural styles Russia had from the XVth century until XIXth century. Also, you will get replies to some traditional questions what is the difference between Orthodox, Catholics and Protestants. What does it happen with the cloister in soviet time? etc.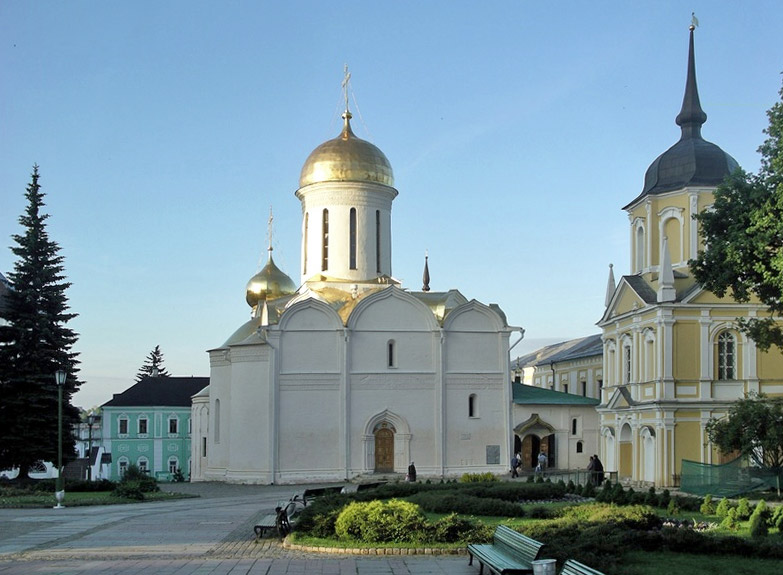 The cathedral of St.Trinity
Why is St. Sergius the patron saint of all Russia?

Why is one ton of silver kept in one of the corners of the cathedral?

Where are the holy relics of St. Sergius kept?

There are more than 40 icons of the XVth century in this cathedral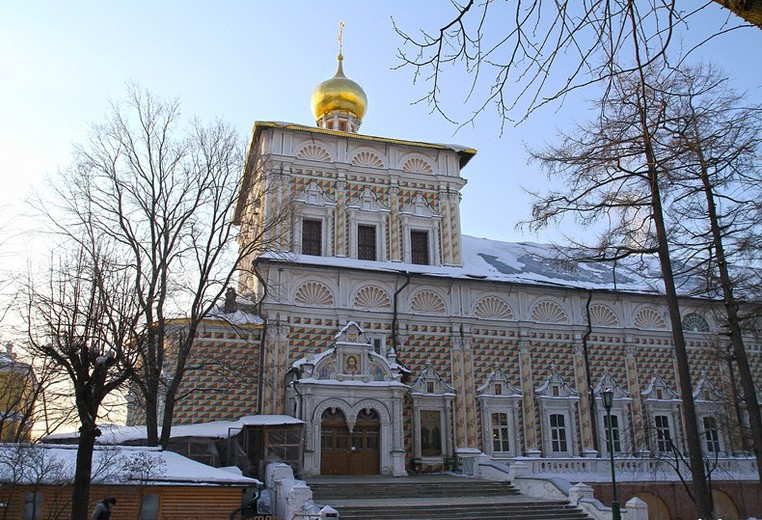 St. Sergious church
What is the story of the first miracle of St.Sergius?

What is the meaning of the name of the town?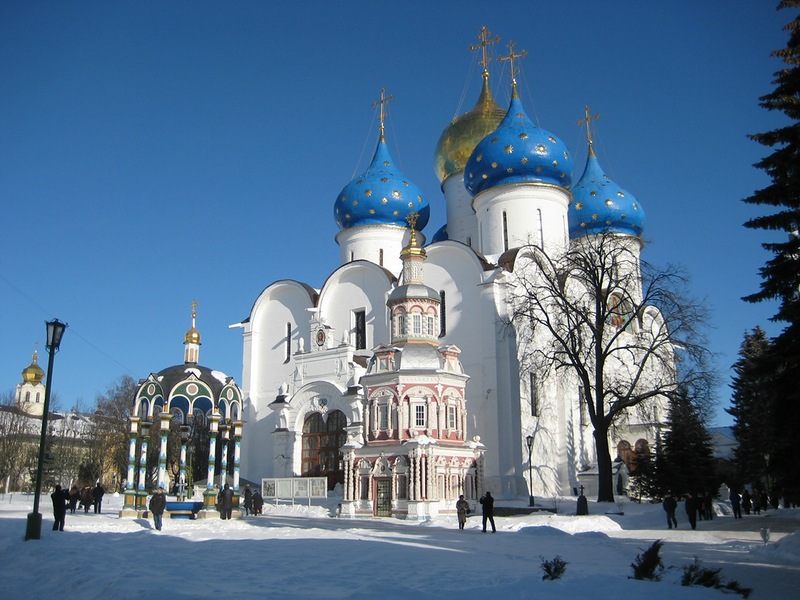 Assumption cathedral
Where did Peter I hide from his sister Sofia when she decided to kill him?

Why is the cathedral called as the sister of St. Basil's cathedral at Red Square?

Where is the burial place of Russian tsar Boris Godunov and why wasn't he buried at Kremlin?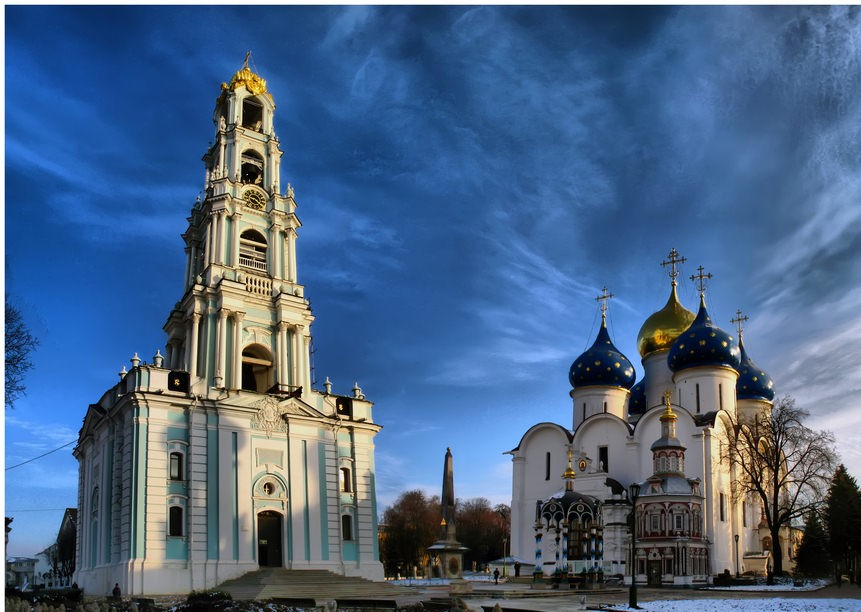 Belfry
How many bells did the belfry have before the Bolshevik revolution and how many bells are now?

Why did soviet workers brake the bells in the 30ies of the last century?

How many kilograms does the biggest bell weigh?
And other churches
RATES
| Number of participants | Total, $ | Total, RUB |
| --- | --- | --- |
| 1 adult | 310 | 24180 |
| 2 adults | 350 | 27300 |
| 3 adults | 380 | 29640 |
| 4 adults | 430 | 33540 |
| 5 adults | 480 | 37440 |
| 6 adults | 530 | 41340 |
| more | | contact us |
ATTENTION: your booking for tomorrow morning should be placed before 10 PM otherwise it will be canceled.
Note: 1 $ equals 78 rubles
CONTACT US
BOOK NOW