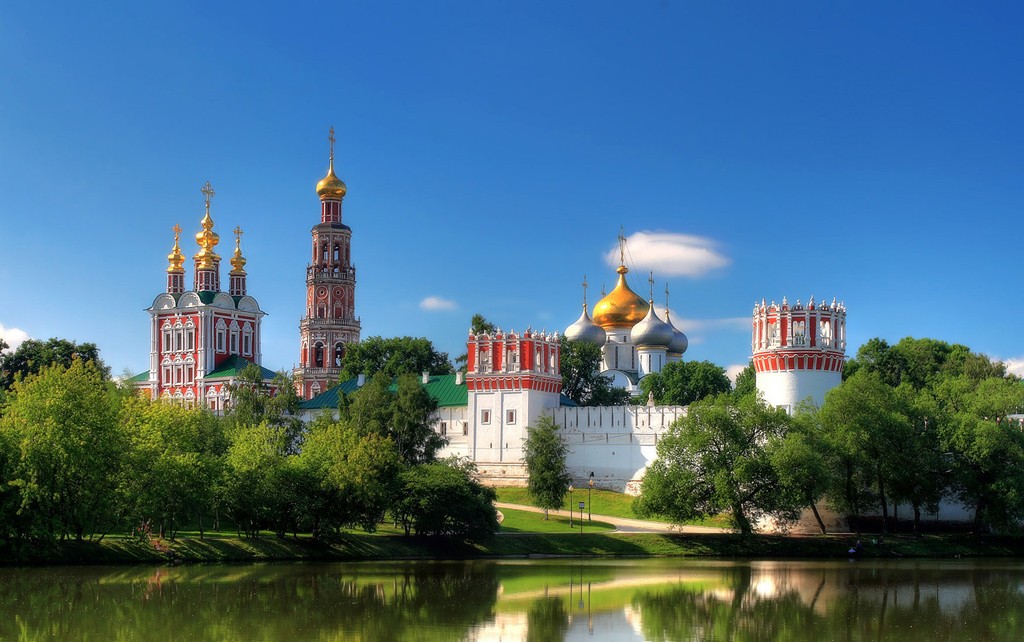 UNESCO protected. In function until today. 30 nuns live in the territory.

The architectural ansamble was formed in the XVIIth century and it preserved until today.

It was the leaving place for noble women, tsar᾿s widows and daughters, boyar᾿s daughters.

You will be able to enter to the former house of half sister to Peter the Great Sofia (XVIIth century) and to the house of Tsarina Irina (XVIth century).

Also we will enter to the Assumption church that is in function and opened to the faithfull.
RATES
Number of participants

 Total (without transport)

Total (transport included)

1 adult

125 USD / 7625 RUB

with a car 210 USD / 12810 RUB

2 adults

140 USD / 8540 RUB

with a car 225 USD / 13725 RUB

3 adults

155 USD / 9455 RUB

with a car 240 USD / 14640 RUB

4 adults

170 USD / 10370 RUB

with a minivan 255 USD / 15555 RUB

5 adults

185 USD / 11285  RUB

with a minivan 270 USD / 16470 RUB

6 adults

200 USD / 12200 RUB

with a minivan 285 USD / 17385 RUB

more
Notes about this tour
Payment method: we accept credit cards: Visa, MasterCard. PayPal secured payment.
ATTENTION: your booking for tomorrow morning should be placed before 10 PM otherwise it will be canceled.
Tickets are included in tour price. No additional fees!
If needed you can rent a car for this tour otherwise you will go by metro with your guide. Metro tickets will be free for you. Our meeting point is the reception desk at the hotel.
Note: 1 $ equals 61 rubles
BOOK NOW