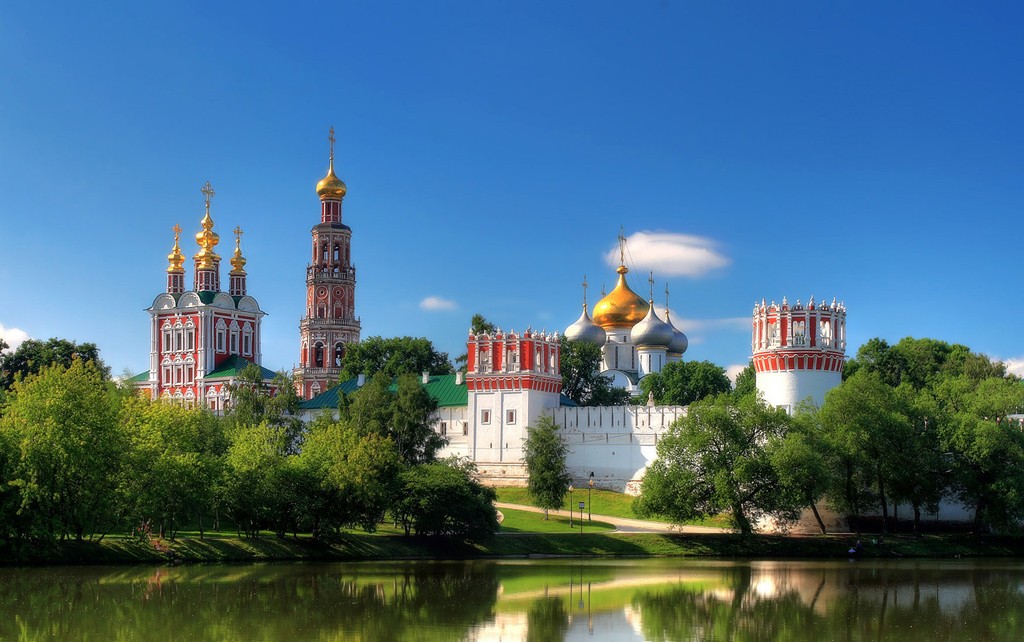 Testimone di molti tragici eventi della storia russa.

L'unico monastero femminile tra i monasteri fortificati  di Mosca.

It was the leaving place for noble women, tsar᾿s widows and daughters, boyar᾿s daughters.

Ospita una delle icone miracolose più venerate in Russia – la Madonna di Smolensk.

Il complesso del convento edificato in stile barocco moscovita, dal 2004 è inserito tra i patrimoni dell'umanità dell'UNESCO.

Noto per dar rifugio nel passato a molte donne delle famiglie imperiali e aristocratiche russe che venivano spesso obbligate a prendere i voti.
Prezzi
Numero di persone

 Totale (senza macchina)

Totale (compreso trasporto)

1 adulto

115 USD

Nella macchina 200 USD

2 adulti

130 USD

Nella macchina 215 USD

3 adulti

145 USD

Nella macchina 230 USD

4 adulti

160 USD

Nel minivan 245 USD

5 adulti

175 USD

Nel minivan 260 USD

6 adulti

190 USD

Nel minivan 275 USD

Di più
Raccomandazioni e commenti
È possible pagare con la carta Visa o MasterCard, il sistema PAYPAL o in contanti prima del inizio della gita direttamente alla guida in qualsiasi moneta si preferisca (RUB, Euro, USD)
Si può annullare la visita prenotata un giorno prima, con il rimborso totale.
ATTENZIONE: la prenotazione per la mattina prossima si fa prima delle 22:00.
I biglietti per la visita sono inclusi nel prezzo del tour. Senza pagamenti aggiuntivi!
Nel caso del spostamento in metro, i biglietti di andata e ritorno per il metro sono anche compresi nel tour.
BOOK NOW