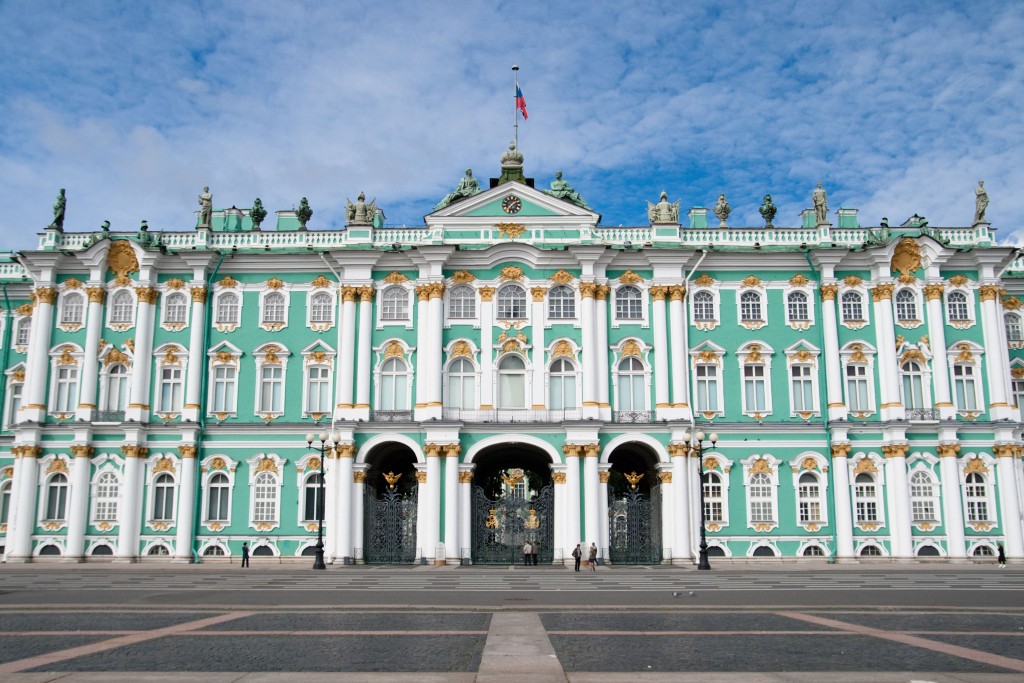 This museum doesn't need any advertising. Frankly speaking this is one of the most legendary art museums of the world. Here is where you can find masterpieces of such widely known artists as Perugino, Botticelli, Bronzino, Giorgione. The hall 214 is obviously the most prestigious of Hermitage, possessing two canvases of Leonardo: Madonna Benois, also called Madonna with a flower, bought by Hermitage in 1914 and Madonna Litta, one of the main masterpieces of the artist, created in 1490 and bought in Milán for the princes Litta. The hall 221 is completely dedicated to Tiziano. There is where you can see Dánae, there is a copy in Nápoles, Viena and Madrid. The hall 222 is completely dedicated to Veronese. The hall 229 preserves two main masterpieces of Raphael: Madonna Conestabile and the Holy Family. Caravaggio, Tintotetto, Canaletto, Velázquez, Murillo, Goya and many other names. Just imagine you stay in the room with all the masterpieces around you. What a stunning impression! It will leave you breathless. If you are amateur of arts your fillings will be stronger. You will feel yourself happier after this tour. Just imagine Leonardo was painting his Madonna in 1490 in Italy, at the same time Christopher Columbus was planning his trip to India, Latin America hadn't been discovered yet. At the same time Kremlin walls were still under construction… and five centuries later you are able to enter the hall and see the original work of Leonardo!

Our professional licensed guide will help you to find all main masterpieces of Hermitage because it's not easy.
RATES
Number of participants

Total (without transport)

Total (transport included)

1 adult

130 USD / 9230 RUB

with a car 200 USD / 14200 RUB

2 adults

150 USD / 10650 RUB

with a car 220 USD / 15620 RUB

3 adults

200 USD / 14200 RUB

with a car 270 USD / 19170 RUB

4 adults

250 USD / 17750 RUB

with a minivan 320 USD / 22720 RUB

5 adults

300 USD / 21300 RUB

with a minivan 370 USD / 26270 RUB

6 adults

350 USD / 24850 RUB

with a minivan 420 USD / 29820 RUB

more
Notes about this tour
Payment method: we accept credit cards: Visa, MasterCard. PayPal secured payment. You can always pay directly to your guide before the Moscow tours in currency you prefer (RUB, Euros, USD).
ATTENTION: your booking for tomorrow morning should be placed before 10 PM otherwise it will be canceled.
Tickets are included in tour price. No additional fees!
If needed you can rent a car for this tour otherwise you will go by metro with your guide. Metro tickets will be free for you. Our meeting point is the reception desk at the hotel.
Note: 1 $ equals 71 rubles
BOOK NOW